Payments to suit everyone, how do you Slide ?
PAYG for quick top ups and impulsive rides
Slide credit offers sliding scale discount,
Monthly passes offer the best savings if you are a regular Slider
Book your ride from only £4, or less with Slide credit
1. Enter your home and work address

2. Select from available pickup times

3. Pay securely in-app for your ride
Monthly passes also available.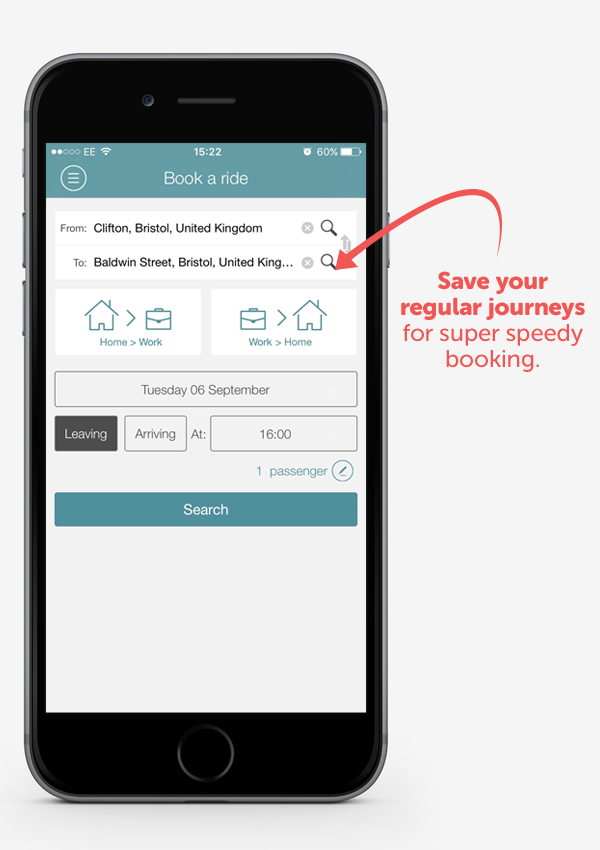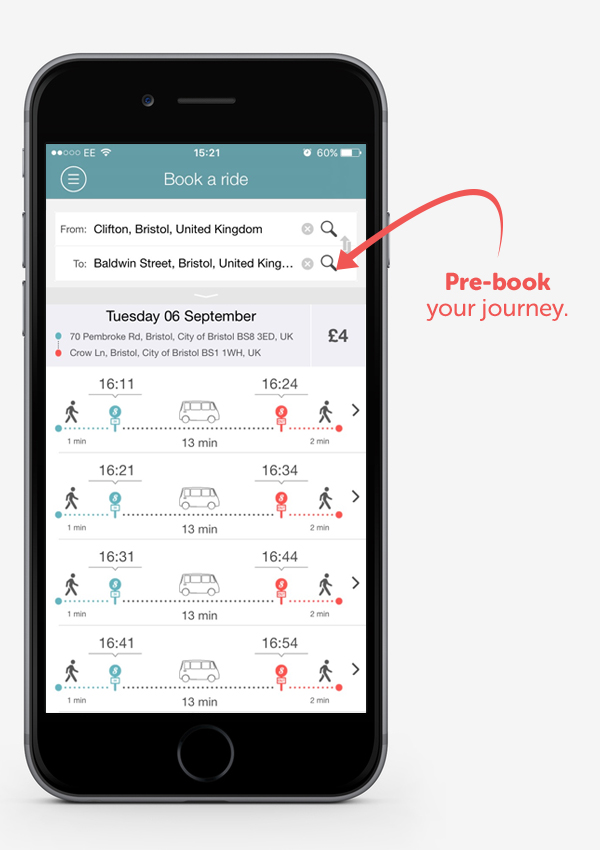 Travel for a whole month
for as little as £120
Want to use Slide every day to get to and from work? You can make your journeys cheaper by buying Slide credit and effectively buy a month's pass for what we think is a pretty good deal!
Here's why. We've increased the discount to 40% when you buy credit meaning that you can travel to and from work every day for a month for as little as £120. The more credit you buy, the bigger the discount you get.
To make things simple we've worked out how much a month's travel would cost depending on what your usual single Slide fare is, and what better way to do that than in handy table..
Interested but want to find out more about Slide credit or monthly passes we'd be happy to help,
you can get in touch by
email: [email protected]